UNFPA Belarus and the Sequoia: Men's Sexual Wellness app have signed a Memorandum of Understanding.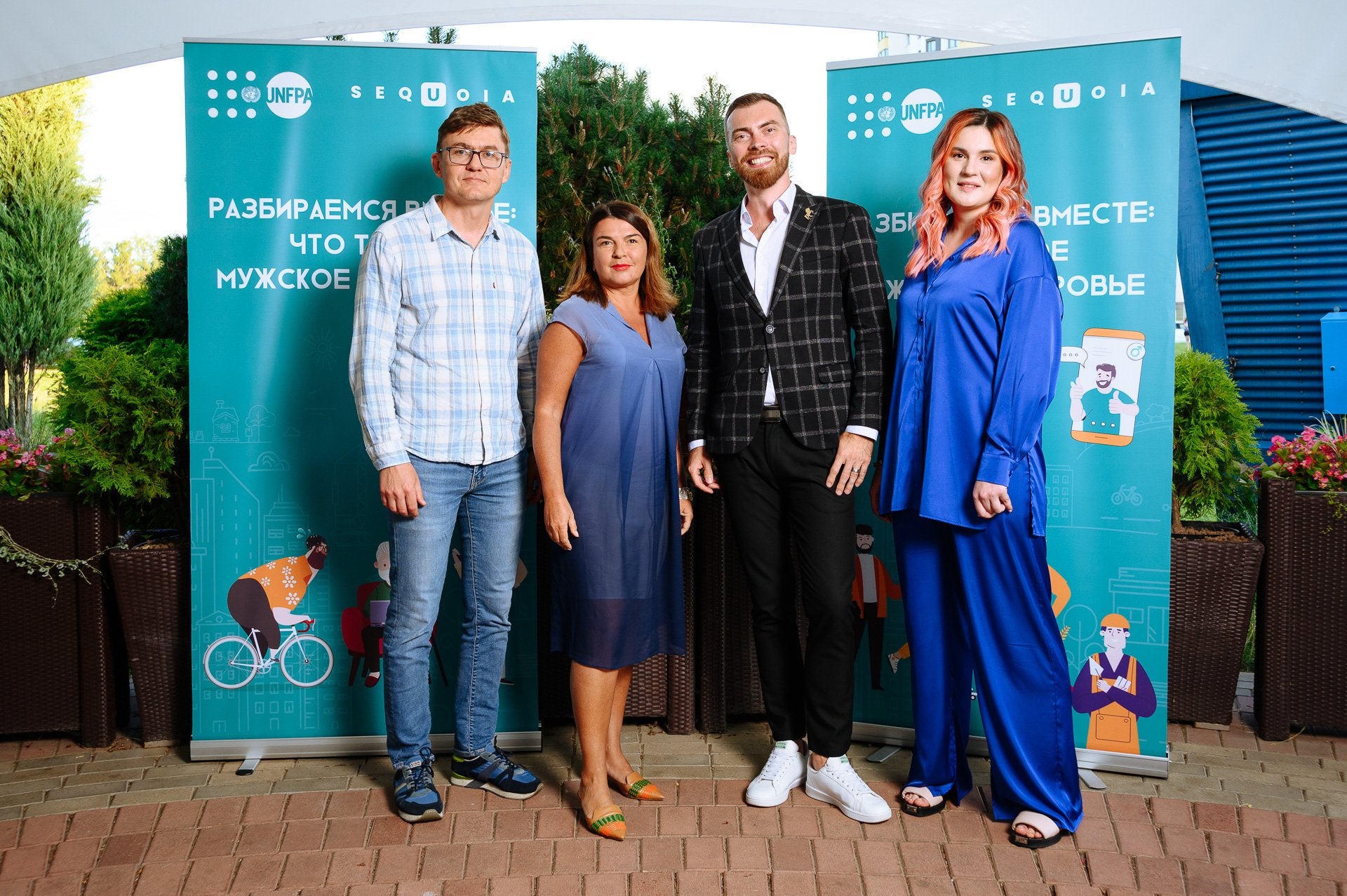 For UNFPA, sexual and reproductive health is one of the priorities globally and locally. Men – husbands, fathers, brothers, sons and friends – and their lives and health are interconnected with the lives and health of women, children and other men. But around the world, gender stereotypes create barriers to men's access to health care. For example, according to WHO, men seek outpatient care 3-4 times less than women.
Our innovative partnership with the Sequoia App aims to increase men's access to knowledge about sexual, reproductive and psychological health.
We are planning a series of awareness and information materials and several online and offline discussion events to help men make informed decisions about their lifestyle and health.
UNFPA sees the potential in the combination of digital solutions and modern technologies available to everyone, in expert support and knowledge based on scientific evidence, and in the ability for the user to receive support confidentially and anonymously.