UNFPA: Delivering a world where every pregnancy is wanted,
every childbirth is safe and every young person's potential fulfilled.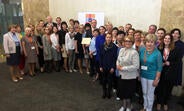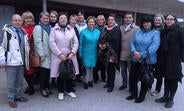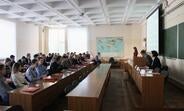 15 May 2017
Student conference "Demographic risks of the XXI century"
On May 12, 2017, Minsk hosted the IV Interuniversity Student Conference with International Participation "Demographic risks of the XXI century" organized in the framework of the project "Support to the Implementation of the National Programme of Demographic Security of the Republic of Belarus." The project is funded by the
A story behind violence against women.
Presentation of the Project 'Seven' on womens rights
Final Report Initial assessment of the system of preventing and combating domestic...